The start of the NFL season is days away, and we couldn't be more excited. But of course we're also a little nervous. The beginning of the season offers hope, with that shade of doubt over the "what ifs."
In order to get sentiment on what each team's fan base is most afraid of for the upcoming season, we spent the last four weeks during the preseason scraping for data surrounding hundreds of fan blogs, tens of thousands of social media posts, various press power rankings, as well as surveying NFL fans. Below you will find our analysis on what each team's fans are most worried about for the upcoming 2017-18 NFL season as well as whether or not fan expectations for the team are low, medium or high.
What are each NFL team's fans worried about this season?
Arizona Cardinals:
Most fans have: Moderate expectations
Aging stars, one of the best wide receivers to ever play the game never getting a ring, and a strange sense of decline looms over the Cardinals' fan base:
A failed season after recent successes
Larry Fitzgerald retiring
Carson Palmer getting hurt
Atlanta Falcons: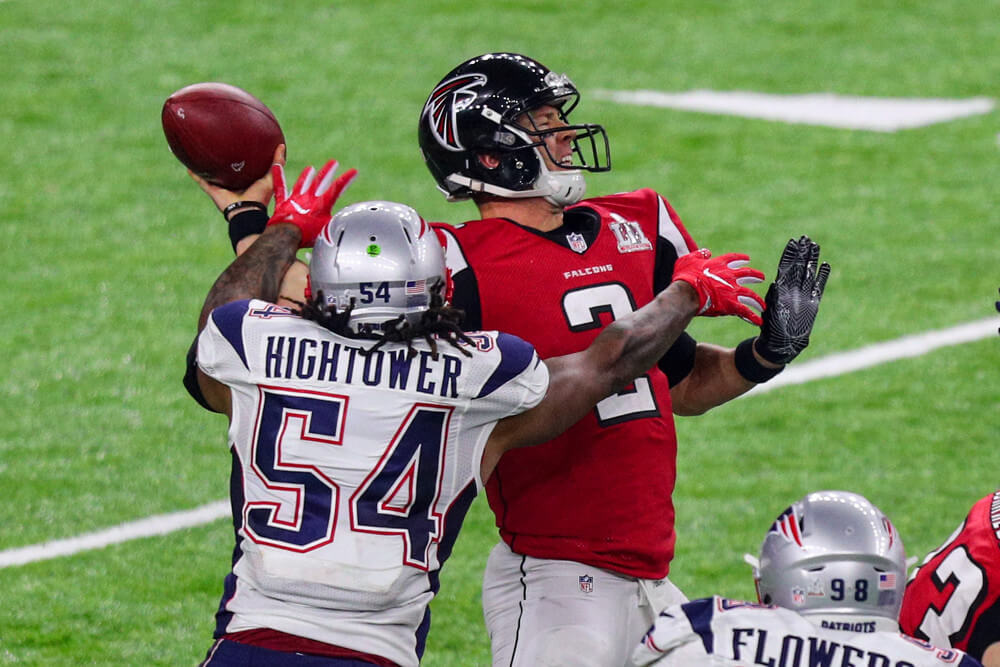 Most fans have: High expectations
Being based in Seattle, we can assure the Falcons, a tough loss in the Super Bowl looms over the city for a while. Condolences to you for this. It appears the fans of the Falcons are very worried about the Super Bowl hangover, it was by far the biggest concern found with our analysis.
Super Bowl hangover
Defensive regression
Coaching issues
Baltimore Ravens:
Most fans have: Moderate expectations
Injuries plague the ravens, as do an aging skill position depth chart. There also seems to be a lot of concern surrounding the Ravens' ownership, with a lot of fans worried about their ability to manage the team to another title.
Joe Flacco's injury
Ownership concerns
Aging wide receivers
Buffalo Bills:
Most fans have: Low expectations
Nobody in Buffalo seems to think too highly of this team's offense, as many complaints were about how it lacks… well, just about everything with the exception being an aging RB. Other concerns include Tyrod Taylor's health.
Nothing going for them on offense
Relying too heavily on McCoy
Tyrod Taylor staying healthy
Carolina Panthers
Most fans have: Moderate expectations
The NFC South is one of the most fun divisions, because there is very little dominance from one team, it's a revolving door of champions almost ever year. The Panthers fans seem to be concerned about this inconsistency, alongside Newton never getting calls that most other QBs might get. Lastly, people seemed a bit concerned about promising receiver Kelvin Benjamin's weight.
Inconsistent season-long performances
Bias against Cam Newton
Kelvin Benjamin's weight
Chicago Bears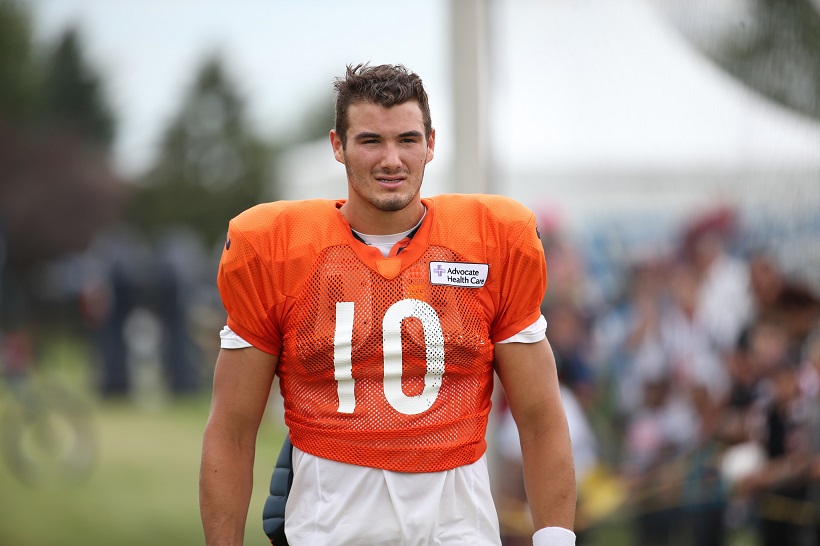 Most fans have: Low expectations
There were a lot of… strong opinions coming out of the Chicago Bears fan base. Most people were worked up about the QB situation, but we're not sure if this is just a Chicago thing, or if we should all believe there's a major controversy here…? Also, a very strong hate of Green Bay's success.
Trubisky not getting enough time to develop
Trubisky not starting
Green Bay winning the division
Cincinnati Bengals
Most fans have: Moderate expectations
No matter your opinion on the Bengals' play style, there's no doubt they have a target on their back when it comes to dirty play. This seems to make a lots of fans nervous. Other concerns include Joe Mixon's character, and of course the dreaded meme of being a "one and done" playoff team.
Penalties and suspensions for dirty play
Losing in the first round of the playoffs again
Joe Mixon's character
Cleveland Browns
Most fans have: Low expectations
Browns fans are some of the best in the league, loyal to a fault. But a large percentage of sentiment we found towards this team was growing tired of losing. QB issues of course being another strong concern.
Another losing season
Being the laughing stock of the league again
Continued unknowns at QB
Dallas Cowboys
Most fans have: High expectations
Betting the house on Dax Prescott was a bold move last season, but it served the Cowboys well until the playoffs, where sometimes experience plays a big factor. Ezekiel Elliot's suspension remains a concern, as do issues on the defensive side of the ball.
Dax Prescott sophomore slump
Ezekiel Elliot suspension
Defensive issues
Denver Broncos
Most fans have: Moderate expectations
The Broncos had seen quite a few highlights the past few seasons, but slumped last year with QB issues. That definitely took the cake for the biggest concern the team's fans had this year, paired with bringing in a big question mark at head coach. A significant number of fans seem a bit worried that the defense can't remain as dominant as they have been, which would equal trouble, with an offense that will have trouble in shootouts.
Quarterback issues
New coaching
Defense regression
Detroit Lions
Most fans have: Moderate expectations
One notable trend across all teams that haven't won in the playoffs in a while, is that their fans seem to be getting more and more sick of it. Pretty obvious and understandable. The Lions fans also seem a bit fed up with Caldwell's coaching, and some expressed concerns at the size of Stafford's contract. But so it goes when there are only about 15 people on earth capable of running an NFL offense at QB successfully.
Playoff slump
Jim Caldwell's coaching
Matt Stafford's contract eating up cap
Green Bay Packers
Most fans have: High expectations
Any year that Aaron Rodgers doesn't put another ring on his finger feels like a wasted season for Packers fans, and they're probably not wrong. We're staring at greatness, but he's only getting older. Play calling and defense also strike a nasty nerve with the cheeseheads.
Aaron Rodgers getting older
Defensive isssues
Play calling decisions
Houston Texans
Most fans have: Low expectations
Injuries on what should be one of the most dominant DLs in the league perch atop the list of most Texans' fans biggest fears, as Watt and Clowney haven't played too many snaps together. Big question marks around the QB as well.
JJ Watt staying healthy
Jadeveon Clowney staying healthy
Tom Savage as the starting quarterback
Indianapolis Colts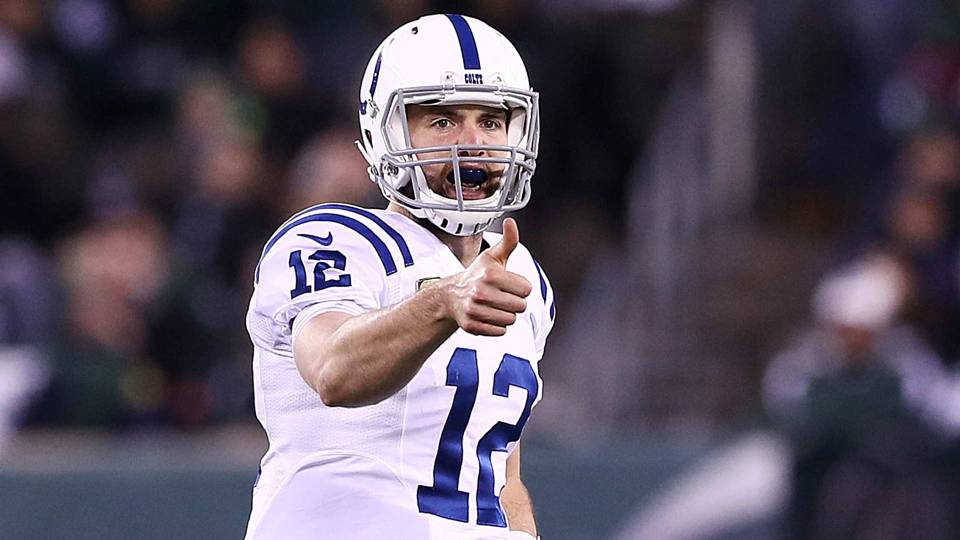 Most fans have: Low expectations
Bet the house on one of the most guaranteed successes at QB ever, and well… when he gets hurt, things get ugly real quick. The real problem, at least from the fans' perspective is that Luck is basically stranded on an island with not much of a supporting cast. Bad coaching as well, a lot of fans complained about Pagano sticking around past his welcome. In fourth place, as a bonus, was not being able to win in a terrible division.
Andrew Luck's health
Not giving Luck tools to succeed
Coach Pagano not getting fired
Jacksonville Jaguars
Most fans have: Low expectations
The Gus Bus finally crashed, but things aren't really looking up for most of the fans despite the change. There are always a few folks who swear this is the year, but most responses we got weren't very optimistic, especially with Bortles slowly seeming like he's not the answer.
Blake Bortles not being the star they were hoping
Too many over-hyped seasons
Defensive struggles
Kansas City Chiefs
Most fans have: Moderate expectations
The Chiefs seem to be in a tight spot, according to fans. Not good enough to make it to the Super Bowl, but not bad enough to start calling for a rebuild. Playoff purgatory, if you will.
Lacking a high-power offense
Looming QB controversy
Not being able to win in the playoffs
Los Angeles Chargers
Most fans have: Moderate expectations
Most of the analysis for all the other teams found statistical significance through volume of responses and quantity of press opinion. With the Los Angeles Chargers… we weren't able to reach what we can confidently call statistical significance. We found some directional trends, so take these with a grain of salt. We're not sure if this is indicative of a bigger issue with the recent relocation. Sorry, LA Chargers fans.
Ownership issues
New coaching changes
New city not supporting the team
Los Angeles Rams
Most fans have: Low expectations
Second year quarterback coming off of a mediocre rookie season. Playing in a new city. A stadium that is already running into construction problems. So it goes with the Rams. We're sure they'll beat the Seahawks at least once this year.
Jared Goff not developing properly
Defensive struggles / Aaron Donald's holdout
New stadium issues
Miami Dolphins
Most fans have: Moderate expectations
Tannehill's injury seemed like a season ender for the Dolphins, not many teams can handle losing their starting QB. That is, until Jay Cutler decided to un-retire and sling for the team for what will likely be one final season. Fans seem nervous about this, but many also seemed very excited about the mystery. And on the back of any AFCE team's mind? The Patriots of course.
Jay Cutler at QB
Offensive line issues
Patriots winning the division, again
Minnesota Vikings
Most fans have: Moderate expectations
The resurgence of Sam Bradford or just a holdover until Teddy Bridgewater is back from injury. An offense that struggles without any big weapons at WR (sans Diggs of course), and just like the Bears, general hatred of Packers, who just always seem to find a way to win this division.
Whether or not Teddy Bridgewater will ever play again
Sam Bradford staying healthy
Losing the division to the Packers again
New England Patriots
Most fans have: High expectations
Anyone betting against the Pats repeating here probably turned the Super Bowl off in the third quarter. The Vegas money seems to be favoring them for another ring. But that doesn't mean fans aren't concerned about things. If Touchdown Tom doesn't retire soon, do the Pats trade him? How long can he stay healthy for? And what about Coach Belichick? The NFL's versions of first-world problems.
What happens to Tom Brady?
Can Tom Brady stay healthy?
What comes after Belichick's retirement?
New Orleans Saints
Most fans have: Moderate expectations
Similar to the Green Bay Packers, a lot of Saints fans feel they're watching greatness wasted with Drew Brees only having one ring despite being one of the most prolific QBs in the NFL. The Saints also seem to struggle with salary cap management, keeping them from being able to acquire more talent.
Wasting Drew Brees' talent
Salary cap management
Defensive struggles
New York Giants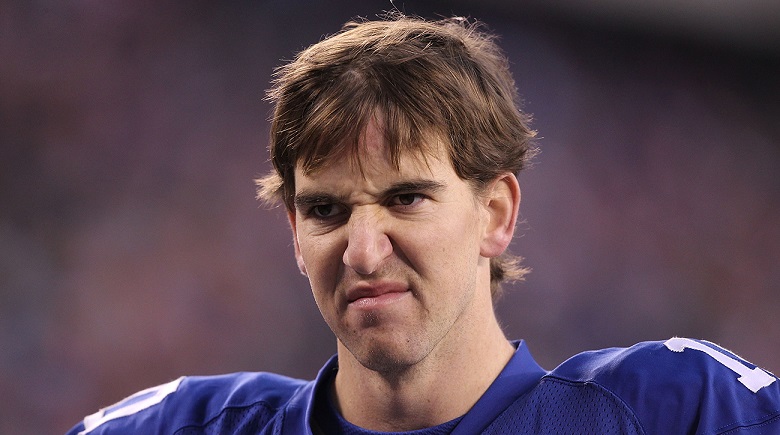 Most fans have: Moderate expectations
The Giants are the league's greatest mystery, and this is only made more apparent by trying to discover consistent trends through the press's reporting and fan surveys. The things that stuck out the most though, certainly were OBJ's contract situation, Eli Manning's inconsistency, and then a general "New York" attitude around the national spotlight the team remains in season after season.
The media circus in New York
Odell Beckham Jr.'s contract
Eli Manning's inconsistency
New York Jets
Most fans have: (REALLY) Low expectations
By far and away, the fans with the lowest expectations going into the 2017-18 season are the NY Jets. I don't think anyone is trying to trick themselves into believing there isn't a full-on tank going on here. There is also still a very healthy hatred of the New England Patriots that remains on top of a lot of Jets' fans' minds.
Tanking the season
Not drafting well next season
New England winning the Super Bowl again
Oakland Raiders
Most fans have: High expectations
An impending move for the Raiders isn't going to be easy. While there are plenty of fans who say they're going to stay loyal, a large majority have said they'll likely move on to other teams (and some saying they'll give up on the NFL).
The team moving to Las Vegas
Marshawn Lynch's performance
Derek Carr's celiing
Philadelphia Eagles
Most fans have: Moderate expectations
The Eagles fans have seen a few seasons of getting gashed in the secondary, and don't seem super excited about this upcoming season's defensive prospect. Coaching issues and starting off strong but then falling apart towards the end of the season seem to be scaring most fans as well.
The defensive secondary
Hot start to the season with a late collapse
Coaching issues
Pittsburgh Steelers
Most fans have: High expectations
The past few years, the Steelers have been playing the role of always being a bridesmaid, and never the bride. An aging QB, and a running back with injuries already, and the looming Patriots of course… all on the minds of Steelers fans.
Ben Roethisberger's longevity
Le'Veon Bell's injuries
Not being able to beat the Patriots in the playoffs
San Francisco 49ers
Most fans have: Low expectations
Rebuilds mean expectations are generally in the right place, but they're also risky as the team likely has to make a few mistakes to learn what direction they want to point the ship. The 49ers fan base seems aware of this, as it's definitely one of their biggest concerns.
Rebuilding the team the right direction
Poor ownership
Bryan Hoyer's skills
Seattle Seahawks
Most fans have: High expectations
The Seahawks data was the funniest of almost all 32 teams. While most teams had one or two dominant concerns, the Seahawks fanbase had the largest gap between the top concern and everything else. So much, in fact, that we've decided to list it twice.
The offensive line
No seriously, the offensive line
Locker room drama
Tampa Bay Buccaneers
Most fans have: Moderate expectations
Anytime a team is on Hard Knocks, expectations and hopes tend to go way up. The Bucs, seemingly growing the right direction, are no exception. But the show also creates dozens of smaller concerns, as the show airs a team's dirty laundry.
Kicking
Jamis Winston decision making
Defense giving up too many big plays
Tennessee Titans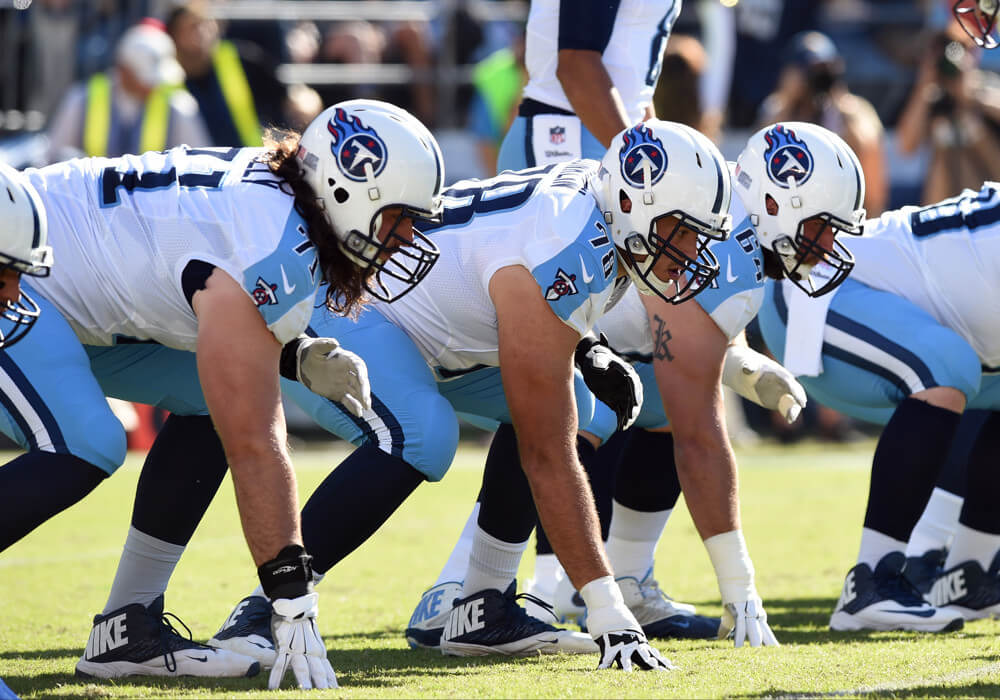 Most fans have: High expectations
What a turnaround this team is seeing. But of course it's all for almost nothing if they don't get that elusive Super Bowl ring at some point. Mariota's injury scared everyone, and there are plenty of question marks in various positions, but the fans seem excited.
Mariota's injury
The team hitting a ceiling
Various missing skill pieces preventing a playoff run
Washington Redskins
Most fans have: Moderate expectations
Oh the Redskins… dragging "Kurt" Cousins along seems to be the biggest thing the team is concerned about. One fan commented he's concerned no star players want to play in Washington because of things like this, which was another common concern, in their management.
Kirk Cousins' contract
Losing talent
Ownership issues